Description

How to Use

FAQ and Tips

How to Order
Description:

Portable Laboratory testing up to 45,000psi with electric power.

Application:

Nanodispersions, nanoemulsions and nanotube
Cell Disruption
Micro/nanoencapsulation in polymers, liposomes and oils
Solid dispersion and suspension, Deagglomeration

Performance:

Energy efficient, 1/2 energy loss of the most homogenizers
Small (Integrated design deliver the light weight and small dimensions)
Smart (Programming control systems confer diligent functions: Controlled inlet volume±0.1mL; Auto stop with time/volume)
Silent (Noiseless performance with high energy efficiency)
Strong (More than 120 mL/min at 30,000 psi)
CE compliant and RoHs compliant

Specification

Catalog No.

NG-Ti-15K

NG-Ti-20K

NG-Ti-25K

NG-Ti-30K

NG-Ti-45K

Flow rate

120mL/min

120mL/min

100mL/min

100mL/min

60mL/min

Min. Sample

2mL

2mL

2mL

2mL

2mL

Max. Pressure

15,000psi

20,000psi

25,000psi

30,000psi

45,000psi

Dimensions(cm)

75 × 40 × 35

75 × 40 × 35

75 × 40 × 35

75 × 40 × 36

75 × 40 × 38

Weight

40 kg (85 lbs)

40 kg (85 lbs)

40 kg (85 lbs)

45 kg (100 lbs)

50 kg (110 lbs)

Max. Temp.

80ºC (176ºF)

Power

110V/220V

Cleaning

Flush to clean

Application

Nano emulsion, Fat emulsion, Liposome, Cell Disruption, Nano dispersion, Deagglomeration

Features

Digital display of pressure or pressure gauge

Standard Features

Parts

Y-type Diamond interaction chamber with cooling option

Control System

High pressure programming control systems®: Touch Screen, Speed control, Auto stop control by volume, time, pressure or temperature, settable volume control as low as 1mL, display of flow rate and time, overload protection

Pressure Gauge

Electric

Inlet Type

1/4" HP coupling

Outlet Type

1/4" HP coupling

Inlet Reservoir

20mL Syringe

Outlet Reservoir

20mL Syringe

Product material

316L stainless steel, Tungsten Carbide, Viton, Teflon

Material standard

Pharmaceutical Grade, FDA, GMP

Warranty

1 year against any manufacturing defects

Option Features

Parts

High Pressure Extruders, Homogenizing valves two stages, Heat Exchanger

Control System

Tradition mechanical control: Speed, start, stop control

Detector

Pressure gauge, Pressure transducer, Temperature transducer

Outlet type

Tri-clamp or Luer

Heat Exchanger

HPE-100; HPE-150; HPE-200

LiposomeExtruder

GOE-200mL; GOE-1000mL

Inlet Reservoir

10mL, 20mL, 50mL, 100mL, 200mL, 500mL Syringe, S/S Cylinder, Jacketed Glass Cylinder or Online

Outlet Reservoir

10mL, 20mL, 50mL, 100mL, 200mL, 500mL Syringe, S/S Cylinder, Jacketed Glass Cylinder or Online

Cylinder

Titanium High pressure Cylinder (Resistant to strong acid and base)
Varieties of Inlet and Outlet for Nanogenizer-titanium
Inlet: Syringe; Open Container; Stainless Steel Cylinder
Outlet: Syringe; Open Container; Stainless Steel Cylinder

Disassemble the seal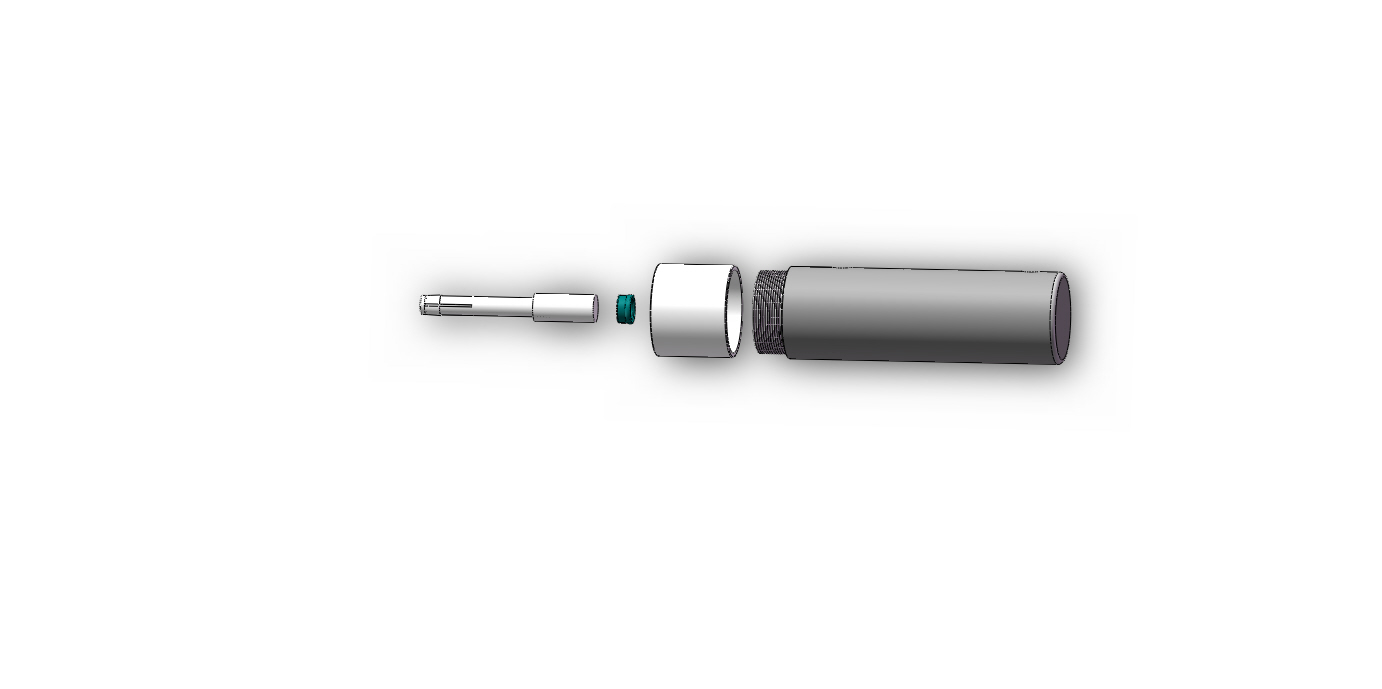 Assemble the seal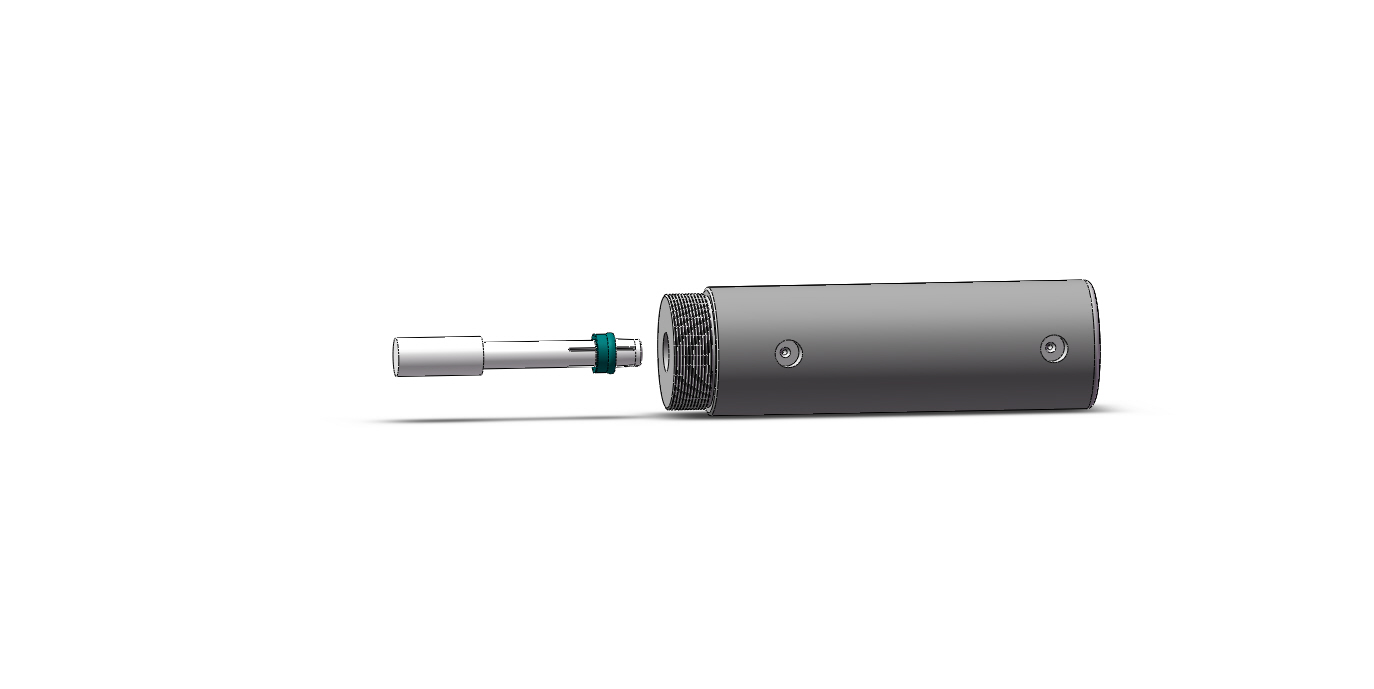 Troubleshooting:
Our design has minimized the occurrence of the air-blocking, chamber-blocking and overload.
However, the improper operation of the homogenizer can still induce the error and damage of the homogenizer.

Air Blocking
Symptom: There is no pressure or there is no sucking from inlet
Prevention: Do not run with empty inlet
Reason: There is air inside the pump
Solution:
1) In the Customer setup, push the button: Degas
2) Running 50mL water with 50% speed
3) Push the Ball in the inlet valve with a pin


Chamber Blocking
Symptom: Overload of the pressure
Prevention: Pre-treat the sample carefully; Reduce the speed
Reason: There is aggregates or particles in the sample; Too much speed
Solution:
1) Reverse flow the outlet valve with 100mL water with low speed
2) Reverse flow the Chamber with water from low to high speed

Overload
Solution:
1) Reduce the speed and close the power, wait 30 sec and restart again
2) Wash with water or your solvent
3) Running with clean and homo-disperse sample

The air blocking has rare damage for the Nanogenizer, however the chamber blocking is harmful to the pump because of overloaded pressure in an instant.
1) Pretreat the sample carefully, and always use clean and homo-disperse sample,
2) Adjust the pressure from low to high.
3) For safety, don not point the inlet or outlet of high pressure devices and equipment's supplied by the Genizer, including high pressure homogenizer, extruder, interaction chamber and valve, to any personnel and object which may induce the safety issue and property loss.

Tips:
For facilitating the user applications, the two ports in the high pressure cylinder of NanoGenizer is exchangeable for inlet and outlet.


PRESSURE AND CHAMBER SELECTION FOR VARIOUS APPLICATIONS with NANOGENIZER
| | | | | | | |
| --- | --- | --- | --- | --- | --- | --- |
| Cells | Mammalian cell | Insect cell | Bacteria cell | Yeast cell | Algae cell | SPore |
| Sample | CHO|Hela | Sf9|Sf21|H5 | E. Coli | Yeast | Green algaea | Ganoderma |
| Pressure | 600-800bar 8500-11500psi | 600-1000bar 8500-14500psi | 800-1000bar 11500-14500psi | 1200-1400bar 17500-20000psi | 1200-1500bar 7500-21500psi | 1300-1600bar 18500-23000psi |
| Chamber | F20Y, F20Y-RT | F20Y, F20Y-RT | F20Y, F20Y-RT | F20Y, F12Y | F20Y, F12Y | F20Y, F12Y |
| | | | | | | |
| --- | --- | --- | --- | --- | --- | --- |
| Emulsions | Oil in water emulsions | Water in oil emulsions | Oil emulsion | Food | Liposome (o/w) | Liposome (w/o) |
| Sample | Fat emulsion| Prostaglandin | Cosmetics | Dimethicone|Fuel | Milk | Doxorubicin | DNA|lipopolyplex |
| Pressure | ~20,000psi | ~10,000psi | ~20,000psi | ~10,000psi | ~20,000psi | ~8,000psi |
| Chamber | F20Y, F12Y | F20Y | F20Y, F12Y | F20Y | F20Y, F12Y | F20Y |
| | | | | | | |
| --- | --- | --- | --- | --- | --- | --- |
| Dispersions | Pigments | Drugs/Creams | Battery | Particle aggregation | Graphene | Nanotubes |
| Sample | Inks, Coatings | Norfloxacin, Isoxyl | Lithium/Solar cell | Nano fibril | Graphene | Carbon Nanotubes |
| Pressure | ~25,000psi | ~20,000psi | ~20,000psi | ~25,000psi | ~20,000psi | ~20,000psi |
| Chamber | F20Y, F12Y | F20Y, F12Y | F20Y, F12Y | F20Y, F12Y | F20Y, F12Y | F20Y, F12Y |
1. Order the unit from your Local Agent (Recommended)

2. Add the item into Cart and get the online quote from our website and confirm the order and payment accordingly (Recommended and Quick)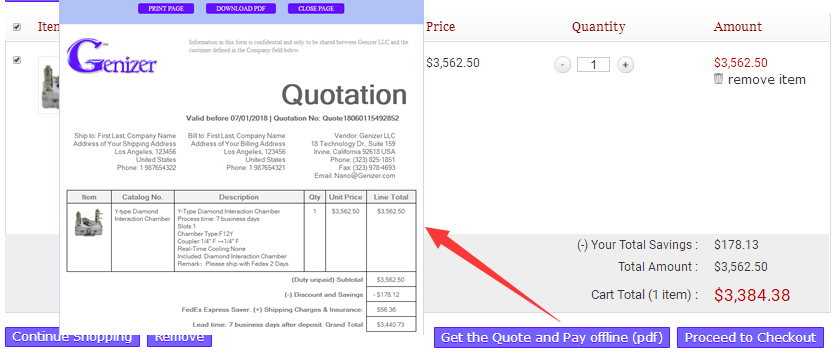 3. Email us to get the quote

4. Order and pay online from the website if the Total Amount <$3000.00